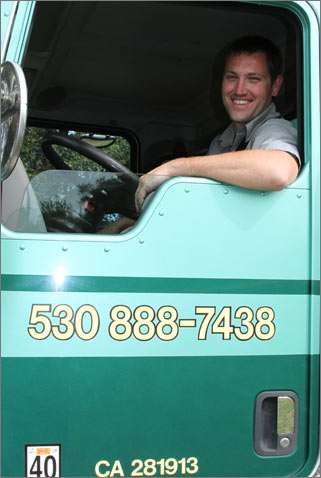 We are here to take care of all your home propane needs.  It is important to us that we provide your propane in the manner that you prefer.
You can have your propane delivered one of two ways:
Keep full is also known as automatic fill. Tanks on the keep full program are automatically filled by our route delivery representatives.  The intervals are decided using a calculation of outdoor temperatures and your prior use. If the tank runs completely out of propane while on the keep full program, you are not responsible for payment of the leak test or for a special trip as long as the account is in good standing. If the account is delinquent, the customer becomes responsible for the cost of the leak test and special trip cost.
** Certain restrictions apply
This is based on you ordering gas and requesting the amount to be delivered.  We recommend that you order your propane delivery when your gauge reads approximately 30%.
How to read the percent in your gas tank: Lift the dome (cover) located on the top center of your tank 6-8 inches. Release the cover from your hand and let it drop back down to the tank. This action will ensure that the needle on the percent gauge is not stuck in one location. Lift the cover again and locate the percent gauge (as shown). Please note the percent gauge is the gauge which reads from 0 to 100.  The top of the red portion of the gauge usually indicates 20%.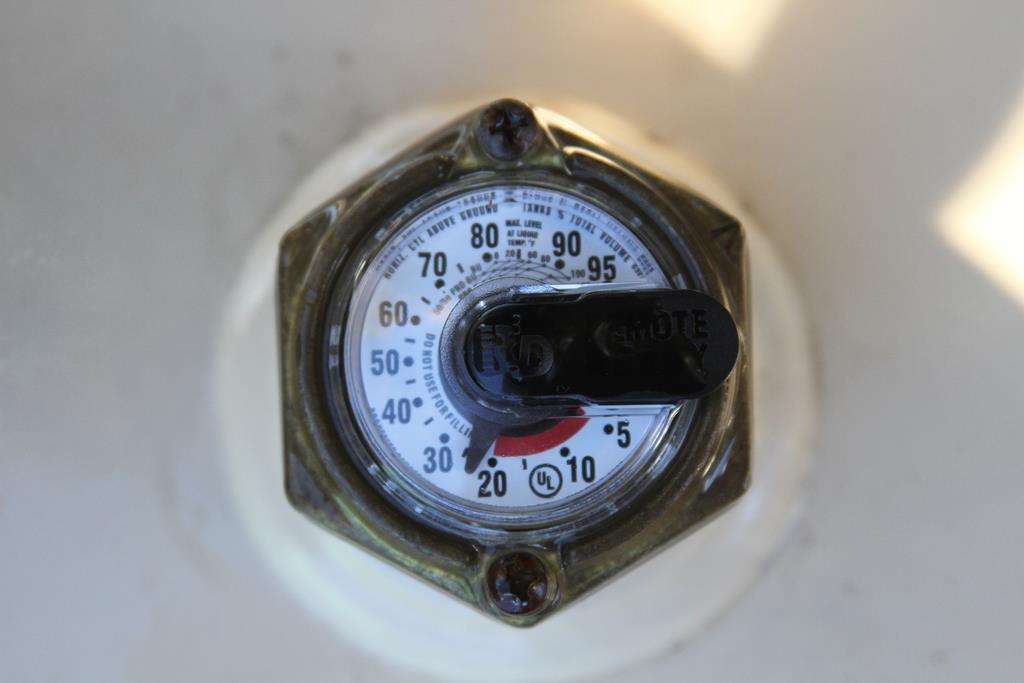 We can install above ground tanks and underground gas lines in a variety of sizes.  Please contact our office for specific tank information.  We would be happy to answer any of your questions.
24/7 propane support.  During business hours a member of our staff will be available to answer any of your questions or concerns.  After hours, weekends, and holidays you will be routed to a member of the staff through our answering service.